Duration: October 2020 - December 2022
See also: projects | food culture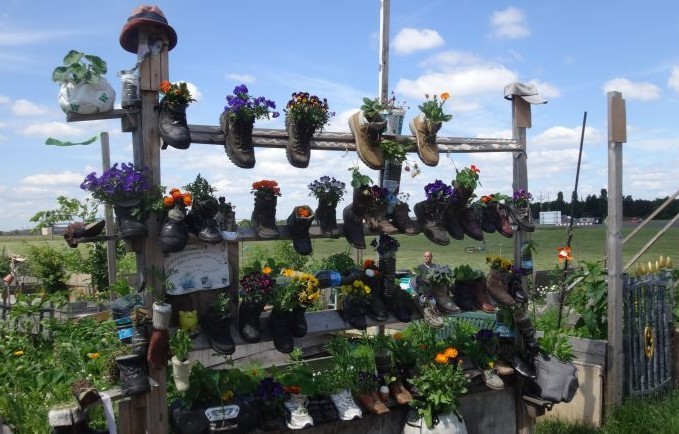 C4R (2020-2022) aims to offer conditions for the production and dissemination of a diversity of cultures of resilience to counterbalance the over-hype of catastrophic productions and to influence and transform European collective imaginaries. During C4R, networks of the actors will develop a culture of translocal resilience within the EU, through the creation of spaces for physical and digital dialogue and collaboration.

Partners

Atelier d'Architecture Autogeree (coordinator) is a collective platform which conducts explorations, actions and research concerning urban mutations and cultural, social and political emerging practices in the contemporary city. aaa acts through 'urban tactics', encouraging the participation of inhabitants at the self-management of disused urban spaces, overpassing contradictions and stereotypes by proposing nomad and reversible projects, initiating interstitial practices which explore the potential of contemporary city (in terms of population, mobility, temporality). See also: R-Urban

Casco Art Institute works closely with artists by presenting art for making different worlds, now and into the future. We study, situate, and mediate art in relation to the field of the commons.

Tranzit.ro is a member of unique network of civic associations working independently in the field of contemporary art in Austria, the Czech Republic, Hungary, Slovakia and Romania and across the borders of a wider Europe. Its main goal is to support and articulate emancipatory practices, establish connections between culture and society by moving across geographies, generations, and political realms.

The role of NetHood

NetHood leads the technical work of the project, in collaboration with CIRCE being responsible to develop a federated knowledge exchange platform based on the principles of free and open source software and DIY networking according to the vision of the "Organic Internet".

Many of the events of the 7at7 series, are devoted on work related to the C4R project, and documentation is under construction at docs.mazizone.net a web site hosted at L200's Lennon server.