Duration: June 2019 - December 2020
See also: projects | inura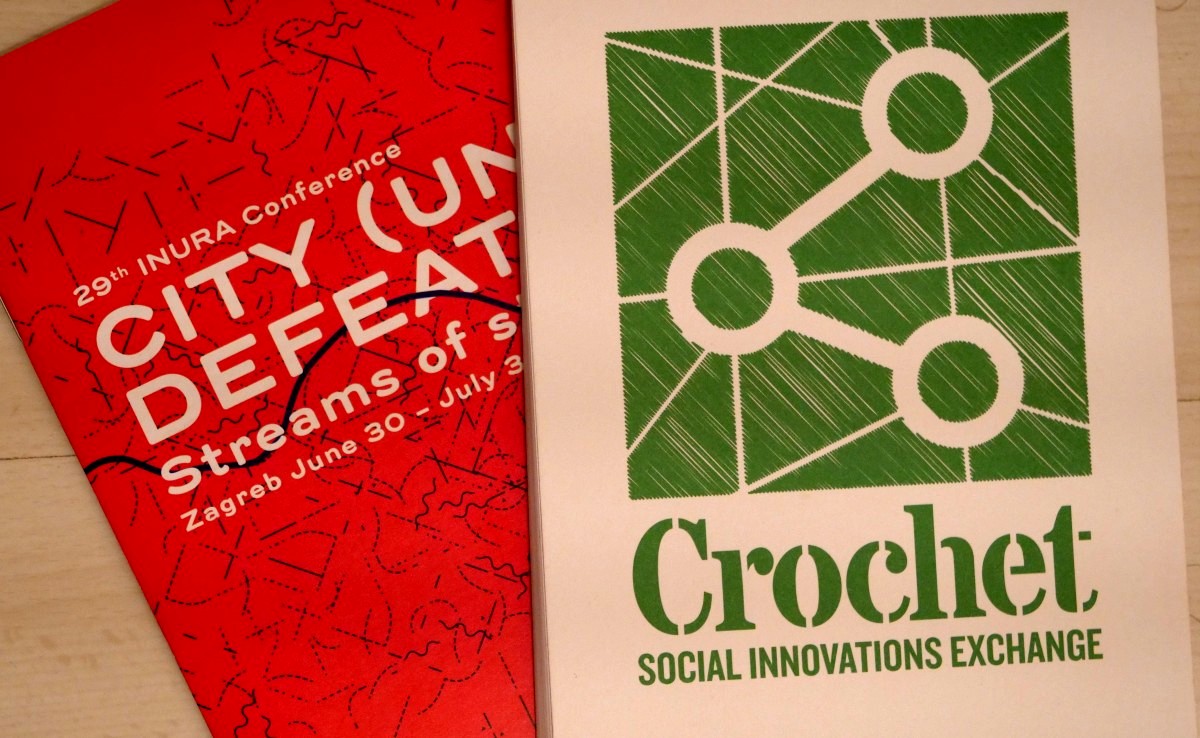 CROCHET (2019-2020) is a project that brings social innovation in the center of ambition to transform governance models and increase citizens' participation for the benefit of fair and sustainable local development. Based on the multi-layered exchange between actors from two most developed cities in Croatia and Switzerland (Zagreb and Zürich), it creates a set of ideas to use social innovation for the purpose of creating better quality of public services and more social cohesion. Focusing on three different areas vital for urban life (municipal utilities, community centres and housing) it creates space for learning and exchange in order to develop hybrid forms of institutions and organisations that often include cooperation of civic actors with public authorities (through public civic partnerships). Ultimately, based on a bottom-up approach and strong relevant grassroot experiences of local groups, and with focus on sustainable development goals, the structured exchange of experiences through this project leads to enhanced capacities of Croatian partners to employ social innovation within local institutional framework into improvement of governance models, higher social cohesion and innovation based initiatives that improve life conditions in local communities.

Partners

Institute for Political Ecology (IPE) has been set up as institutionalisation of long history of cooperation between scholars and activists originating from different organisations active in in areas of climate change, sustainability, urban development, common good and public services. It was set up as a research and educational organisation that designs alternative development models and innovative institutional frameworks for democratic political and economic transformation of society. The Institute addresses contemporary ecological changes as social phenomena that reduce or magnify social inequalities and influence power relations. IPE carries out transdisciplinary research and educational programs in cooperation with domestic and international institutions and organisations.

Pravo na grad / Right to the City is active on alternative models of management of public infrastructure and bringing together different organizations, initiatives and unions on issues of housing.

Zelena akcija / Friends of the Earth Croatia aims to raise capacities of CSOs to advocate for open and transparent governance of public and natural goods in Croatia

Savez udruga Operacija grad / Alliance Operation City is working on the creation of an advocacy platform formed by numerous organisations from different sectors in order to collectively achieve the desired outcome: the creation of a participatory governed socio-cultural centre.

The role of NetHood

NetHood is the leading organization on the Swiss side.

For example, on the topic of cooperative housing, the idea of organizing around and building housing cooperatives has only recently begun to emerge as the implication of the housing crisis in Zagreb and Croatia. Due to increasing prices in real estate and construction sector, as well as the proliferation of very short term renting due to the development of urban and coastal tourism, it becomes harder to provide for the much needed affordable housing. Therefore, many local communities, but also local townships, find that developing models of non-profit housing such as housing cooperatives can help to alleviate some of the pressure.

Due to these conditions, citizens have recently started to organize around new organisational forms based on cooperation and solidarity thus aiming to find alternative ways to cope with current constraints and organize their business model similar to the ones already developed with success in Switzerland.

NetHood will try to translate the Swiss experience in creating, organizing and building urban housing cooperatives (in Zurich alone 25% of housing is cooperative housing) into tangible legal and organizational knowledge needed to improve development of the housing cooperative model in Zagreb and Croatia, too.