Duration: March 2021 - March 2024
Home page: https://eucommeet.eu
See also: projects | technology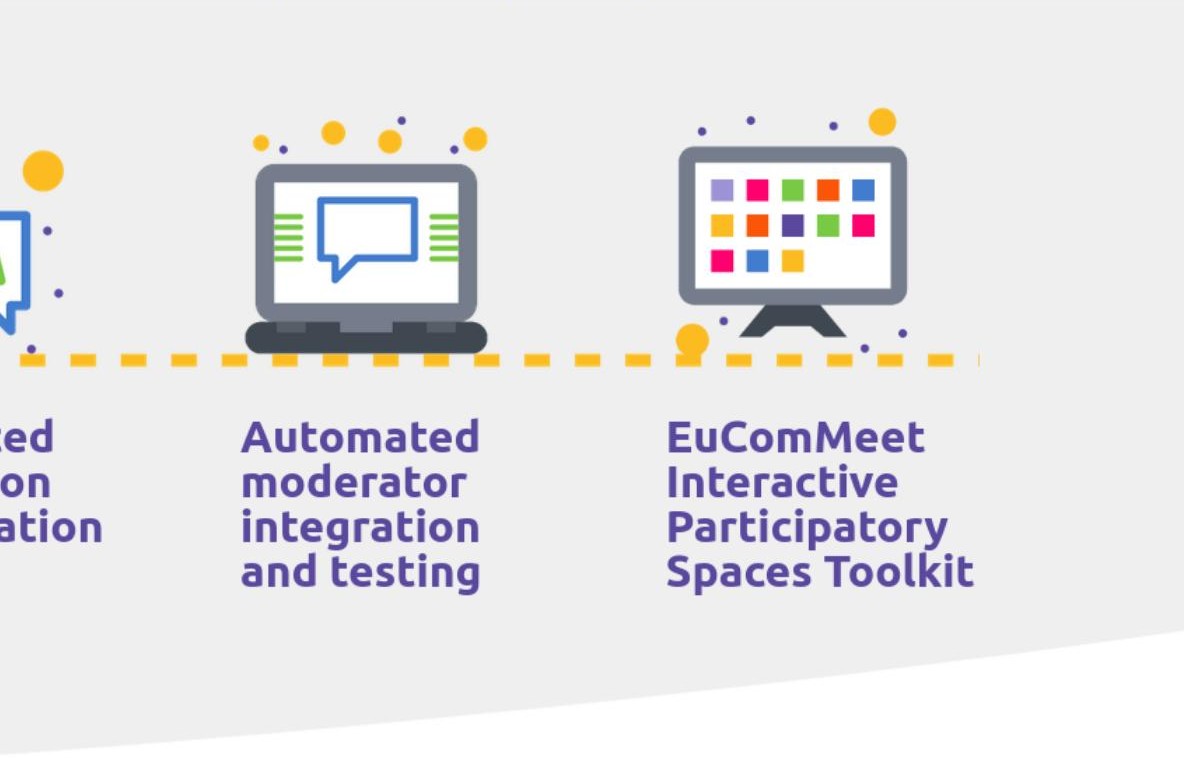 EuComMeet (2021-2024) is a EU Horizon2020 project, developing online innovative deliberative spaces supporting a well functioning and resilient European democracy.

NetHood joined the project on February 2022, to support the project's work on automated moderator integration and testing, and the EuComMeet Interactive Participatory Spaces toolkit.

NetHood will develop the core tools for the envisioned hybrid deliberative processes, extending the well known open source platforms meet.jit.si and NextCloud to support the moderation of deliberations on complex topics between people coming from different cultural backgrounds.

The work in this project is also linked to the wider action research of NetHood on the concept of hybrid space, and the design of hybrid encounters between physical spaces, as experimented through the 7at7 series, at the L200 space in Zurich.